Silver dipped below 15 briefly in NY morning trading Wednesday, then soon recovered to finish the American day at 15.06.  Phew – close call, right?
Wrong.  Silver is again below 15 in morning NY trading, at 14.91 as I write this.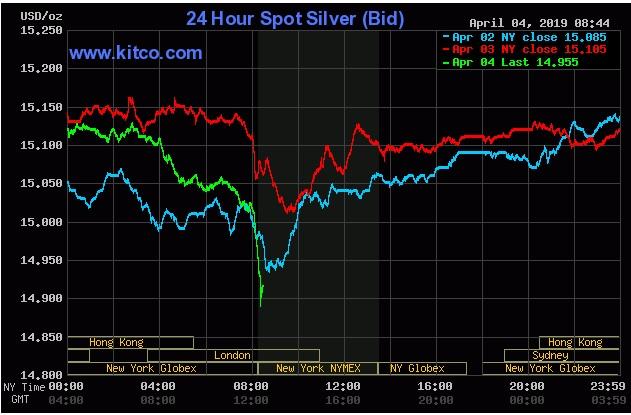 (credit Kitco.com)
Last week I wrote about why I am cautious on silver right now. That sentiment still holds – despite all the reasons why silver should go up, it's not.
Continue Reading At The Gold Enthusiast