In part one of this series I showed why the "hopium rally" fueled by dreams of TINA/FOMO/QE Infinity might continue for several more weeks, or months.
S&P & Top Performing Phoenix Portfolio Holdings Since March 23rd Lows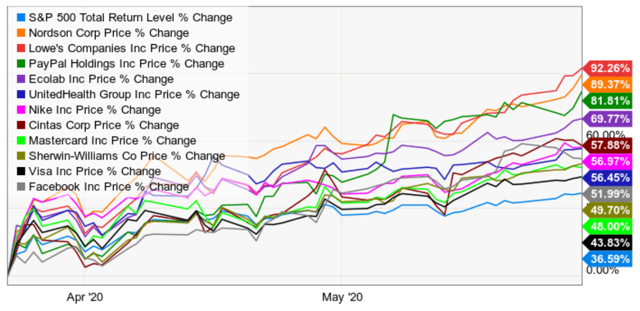 (Source: Ycharts)
I explained the numerous reasons that Stifel, JPMorgan, and Goldman Sachs gave for stocks to potentially rise by as much as 8% through August, which would make the S&P 500's rally since March look even more impressive.
Popular growth stocks, such as what the Dividend Kings' Phoenix portfolio bought in late March, might continue outperforming the market since they are cyclical and thus tend to do better during periods of rising economic optimism.
However, there is one big reason that the current rally, which has stocks about 11% away from new record highs that would create the shorter bear market in history, isn't likely to persist through the end of 2020 and early 2021.
This Pandemic Is Far From Over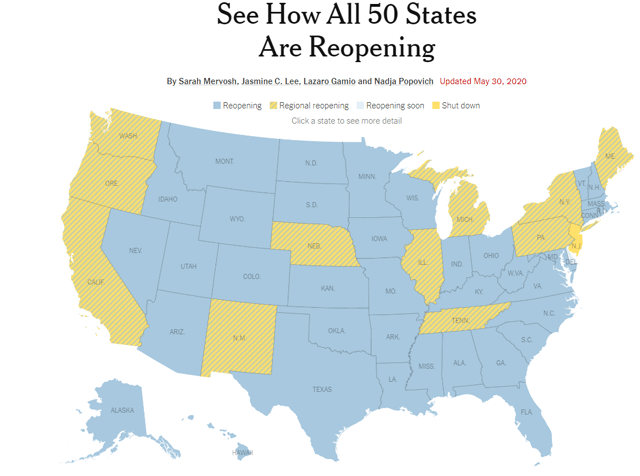 (Source: NYT state restart tracker)
By June 8th every state plans to end stay at home orders and be in phase 1 economic restart.
A major concern of experts like Dr. Anthony Fauci has been that reopening too soon might increase the transmission rate of the virus.
The transmission rate is how many new infections each current case generate in the future.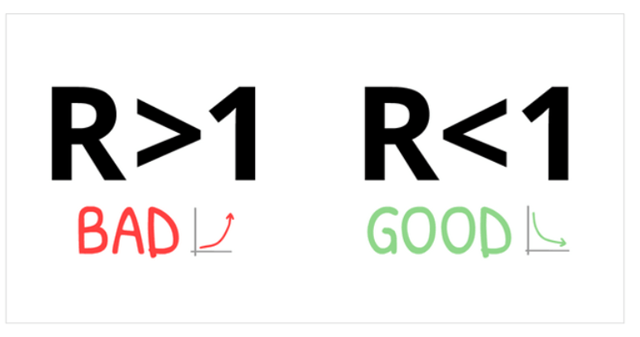 (Source: Jeff Miller)
US Effective Transmission Rates 6 Weeks Ago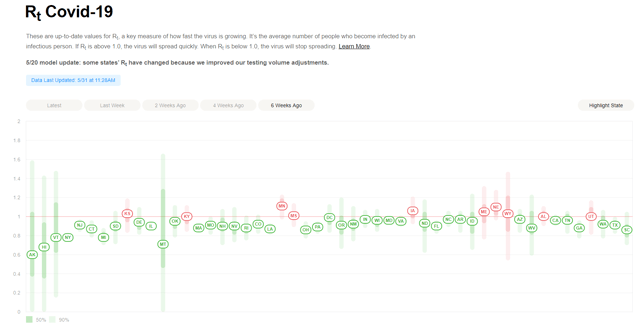 US Effective Transmission Rates Today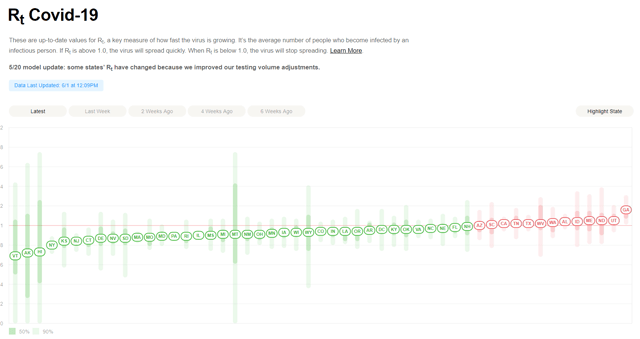 (Source: rtlive)
Reopening our economies has led to a rise in transmission rates in most states, including 13 whose Rts has now risen back to 1.0 or higher.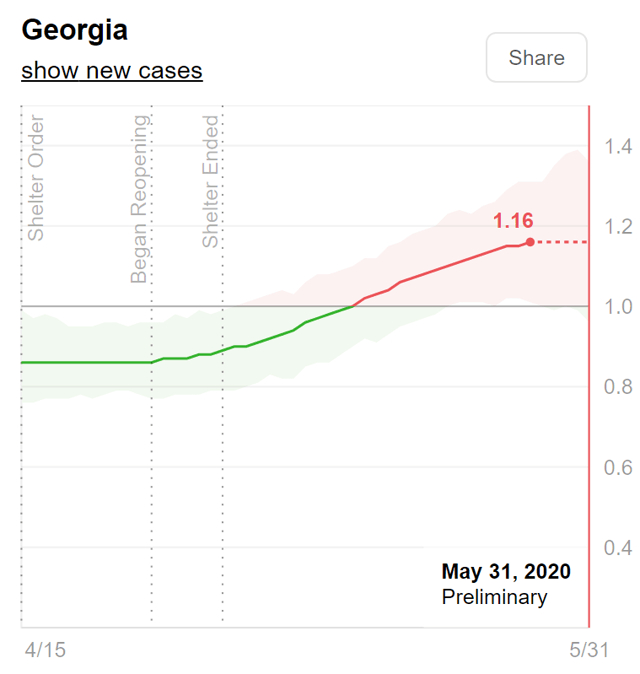 (Source: rtlive)
Georgia was famous for being the first state to reopen, weeks before Federal Guidelines said it was safe. Even President Trump cautioned its Governor not to lift the stay at home order on April 24th.
Georgia's effective transmission rate, as expected has begun rising and it's now the highest in the country at 1.16.
Does that mean that Georgia's daily new cases are soaring and its deaths are mounting?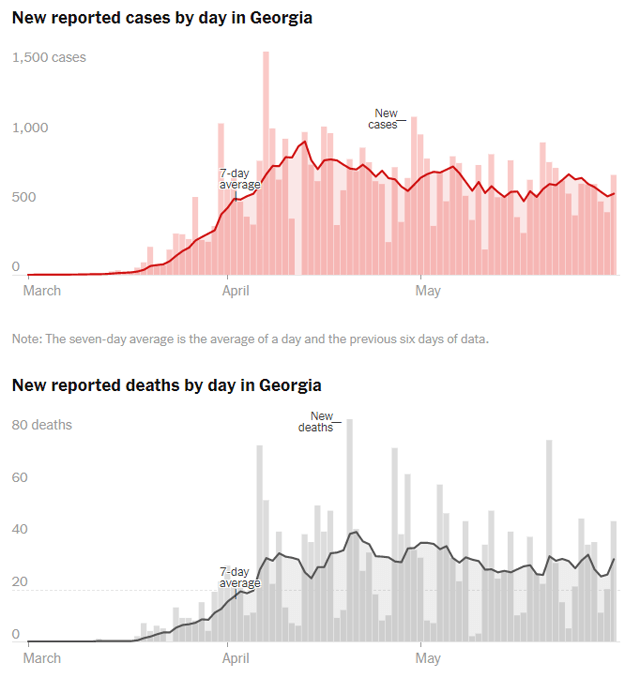 (Source: NYT)
Not yet, though it's stuck in a long-tail plateau and the transmission rate data indicates new cases might start to rise soon.
Does this mean Georgia was wrong to reopen when it did? Will it and all US states come to regret our decisions to reopen our economies in phase 1?
Yes and no. Like most things in life, it's complicated.
A group of researchers at the Center for Infectious Disease Research and Policy (CIDRAP) suggest that the COVID-19 outbreak won't end until 60% to 70% of the human population is immune to the virus, which may take between 18 and 24 months.

The experts laid out three scenarios for how the coronavirus pandemic will progress. The worst-case scenario among these three projections involves a second, larger wave of infections this fall and winter. The report authors suggest this is the most likely outcome, and states need to prepare for it.

"This thing's not going to stop until it infects 60 to 70% of people," Michael Osterholm, report author and the director of CIDRAP, told CNN. "The idea that this is going to be done soon defies microbiology." – Business Insider (emphasis added)
This pandemic is expected to last 24 to 30 months in total, and we're now in month six. It's not possible to lock down our economy for 2 to 2.5 years, as it would result in economic catastrophe from which we might not be able to ever recover from.
Continue Reading at Dividend Sensei