In this series, I've already covered the irrational but plausible reasons that the most irrational market bubble in history might continue for a bit longer.
I've also explained a very important and effective method for protecting your retirement portfolio from this dangerous mania and the painful correction that is coming eventually.
In part three of the "crazy bubble" series, I'll explain why the S&P 500 (SPY) may soon plunge 30%, potentially by the end of the year.
That's due to a very real and obvious threat, that has nothing to do with the pandemic or economy, yet the market has thus far blissfully, and stupidly, ignored.
But in just a few months it may not be able to, and conservative income investors need to be prepared for the potential return of not just market volatility, but outright market panic.
The Obvious And Dangerous Threat To Stocks Wall Street May Not Be Able To Ignore Much Longer
The worst pandemic in 100 years, the worst economy in 75 years, and a labor market that's nothing short of a house of horrors are all things that the craziest stock market bubble in history has thus far ignored.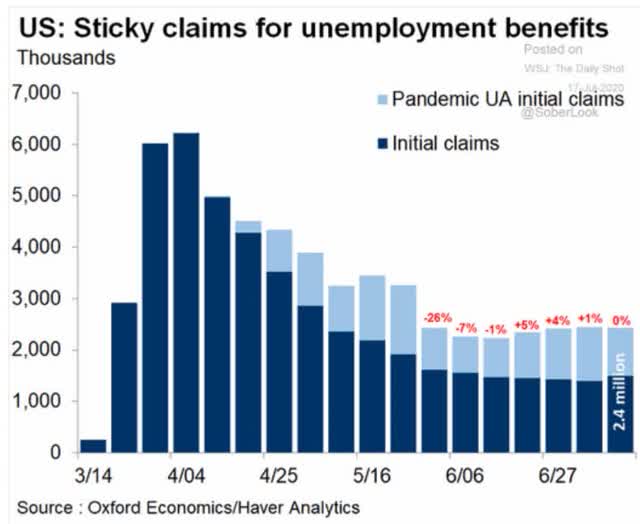 Never mind the fact that in the last month almost 10 million people have lost their jobs.
Continue Reading at Dividend Sensei