For months many investors feared that the results of the most dramatic and high-stakes election in decades could cause chaos on Wall Street.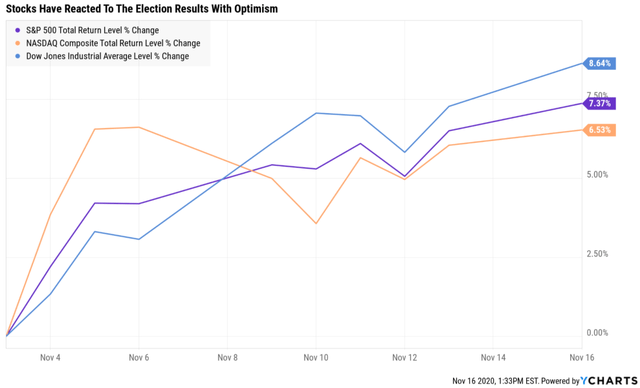 Despite the numerous doomsday prophecies about how a contested election could send stocks crashing, the S&P 500 has actually rallied over 7% since the November 3rd election. The Dow has rallied even more, up almost 9%. Of course, President Trump still refuses to concede the race and vows to fight on for as long as it takes to ultimately be declared the victor. In other words, according to our current president, and tens of millions of his most ardent supporters, the election is far from over.
That's actually 100% correct, but not for the reasons many think. The reality is that the 2020 election is not over, and the two most important races have yet to be decided. Read on to discover why the thing that most people are hyper-focused on, the Presidential race, is not the most important race of 2020. Most importantly, find out which two races, which will be decided in the coming weeks, will truly determine who controls the government for the next two years. That means the fate of trillions of dollars of stimulus, taxes, and regulations are still up for grab, which could have important implications for stocks over the coming months.
The Presidential Race Is Over…BUT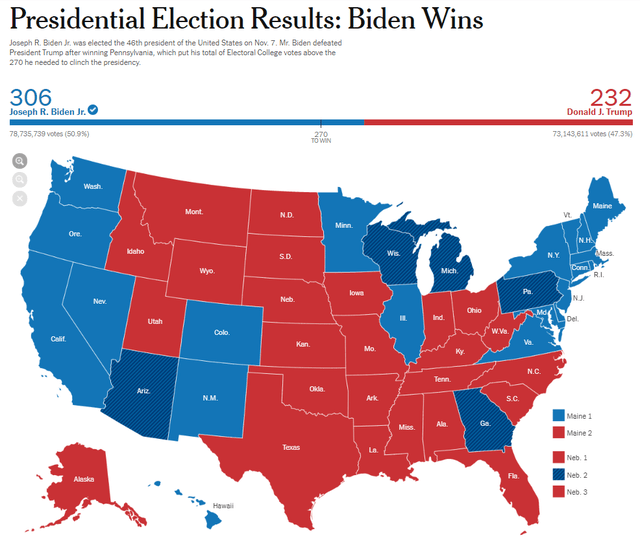 (Source: NYT)
In 2016 Donald Trump beat Hillary Clinton 306 electoral votes to 232, due to winning a handful of Great Lakes states by less than 100,000 votes.
Continue Reading at Dividend Sensei