I feel pretty comfortable in saying 2020 has to be the only time in history where the U.S. stock market has hit 30 new all-time highs (and counting) during the same year as a pandemic and the worst quarterly GDP drop in history.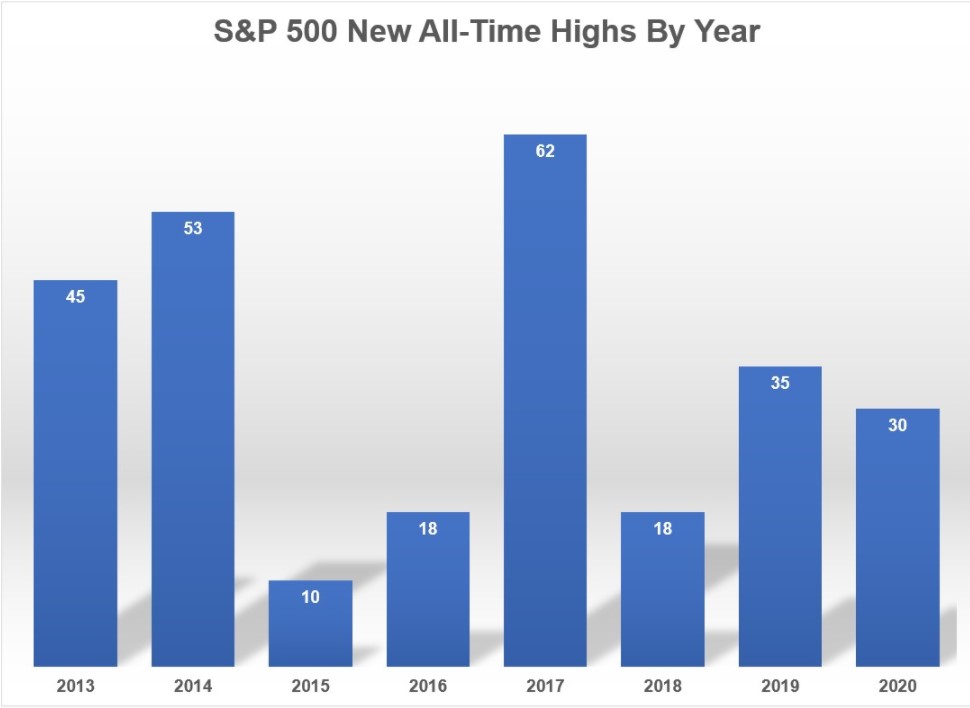 Since reclaiming the highs from 2007 following the Great Financial Crisis, the S&P 500 has now seen more than 270 new all-time highs. That's roughly 14% of all trading days in that time where stocks have closed at an all-time high.
Over the past 100 years or so the stock market has hit all-time highs on around 5% of all trading days. So it makes sense those new highs tend to cluster during a bull market when you have droughts as we experienced from October 2007 through March 2013 with nada.
This is one of the reasons investing at all-time highs can play head games with you. Invariably, one of those all-time highs will be THE high, at least for a while.
You can see just from eye-balling a long-term chart of the S&P 500 that there have been extremely long wait times where the market was underwater from a previous peak: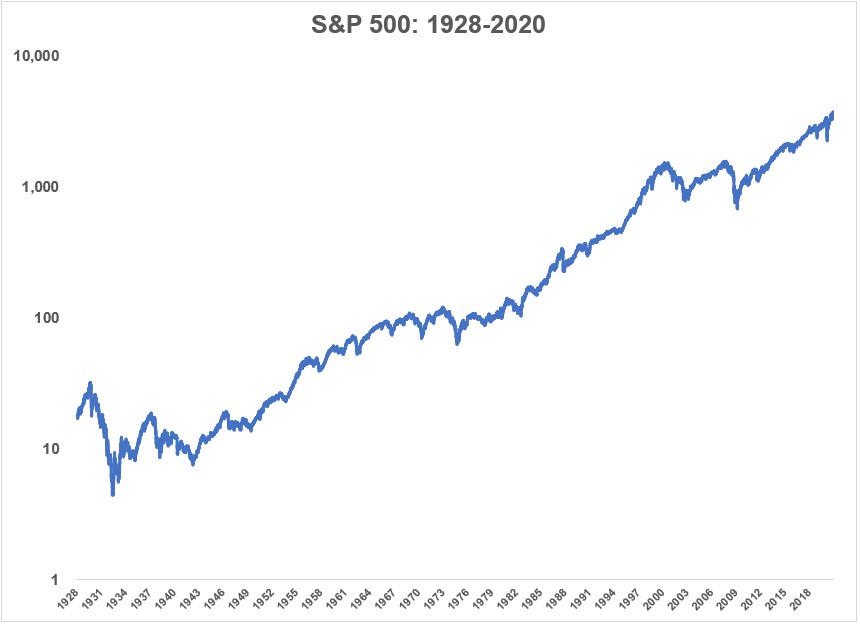 Continue Reading at Dividend Sensei