Tesla was one of the hottest stocks of 2020, soaring an incredible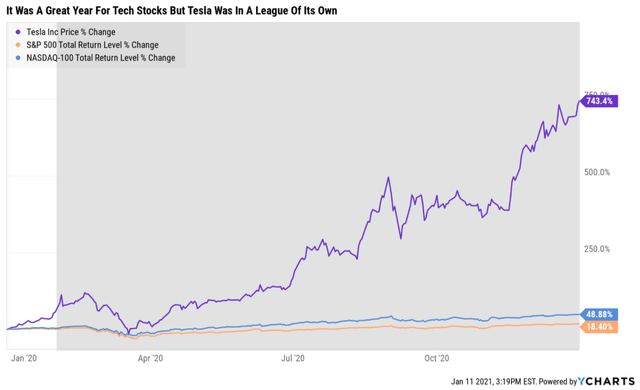 Even more impressive is that while the S&P 500 is off to a very solid start in 2021, rising 1.8% in its first week, Tesla has continued to soar.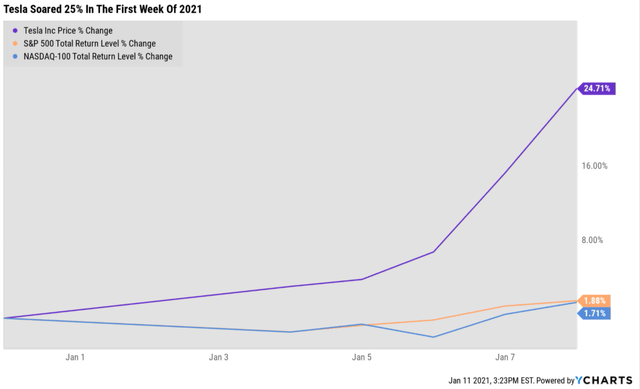 In its first week in 2021 Tesla soared a remarkable 25%, making co-Founder and CEO Elon Musk (who owns 21% of the company) the richest person in the world.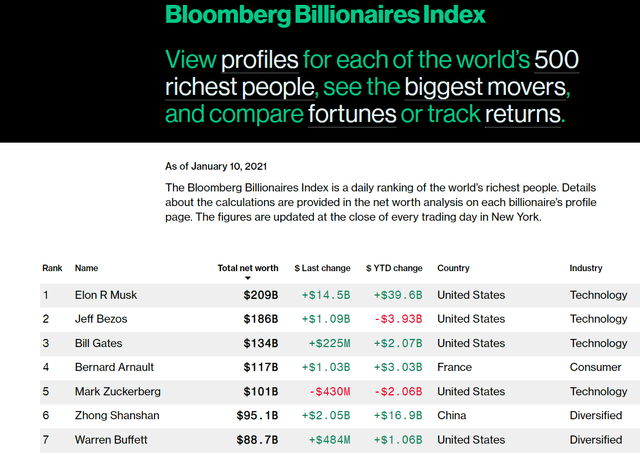 (Source: Bloomberg) 
There is no question that Tesla has made a lot of people rich in the past year. But here are the three things you need to know to maximize the chances of getting rich owning Tesla, and avoiding potentially catastrophic losses that are coming for many short-term speculators.
Fact 1: Analysts Expect Tesla To Become The Greatest Car Company On Earth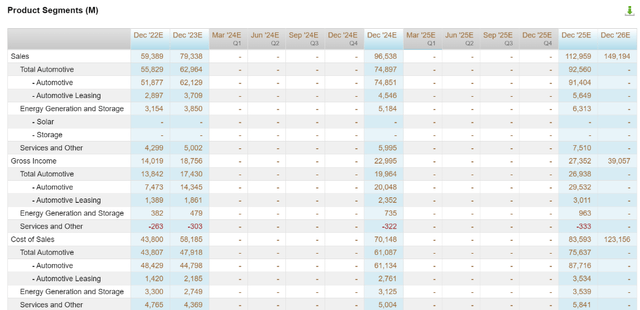 (Source: FactSet Research Terminal)
By 2026 analysts expect Tesla's sales to hit $149 billion making it one of the largest automakers on earth. For context, here are the 2026 consensus sales for some of its largest peers today.
Toyota: $296 billion
Volkswagen: $280 billion
Honda: $148 billion
Tesla has the potential to become the 3rd largest car company on earth in the next five years.
But more impressively, it has the potential to become a relatively wide-moat company as well, something that is almost unheard of in this no-moat industry.
Tesla's returns on equity are expected to rise from 11.5% in 2021 to over 19.5% in 2026
2.4% is the median ROE for automakers over the last 12 months

(Source: FactSet Research Terminal)
In 2026 analysts expect Tesla to generate $19.4 billion in free cash flow.
Continue Reading at Dividend Sensei