2020 will go down in history as one of the most volatile years in history, courtesy of the coronavirus that resulted in the worst pandemic in over a century.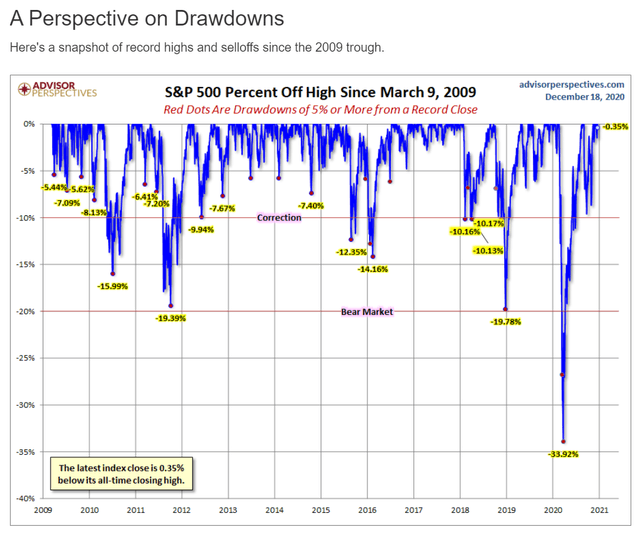 The S&P 500 plunged 34% in a single month and then saw two months of double-digit gains, as well as the strongest best market rally in history. Much of this market action was a direct result of how the pandemic was going, and the economic response to it. Last week I explained the risks of the new UK super strain of the virus, which is between 40% and 70% more transmissible.
In this two-part series, I wanted to explain what the world's leading health experts expect from the pandemic in 2021, and what that likely means for the economy, corporate fundamentals, and your portfolio.
Because if you know what's most likely to happen, about the most important fundamental in the world right now, then you have the best chances of avoiding costly mistakes and profiting from the best blue-chip bargains on Wall Street. The names that are most likely to rise like a Phoenix from the ashes of this recession and soar to new heights.
Vaccine Update: The Most Important Component To A 2021 Recovery
Nothing other than vaccines and achieving herd immunity (70% to 85% national immunity) will end this pandemic.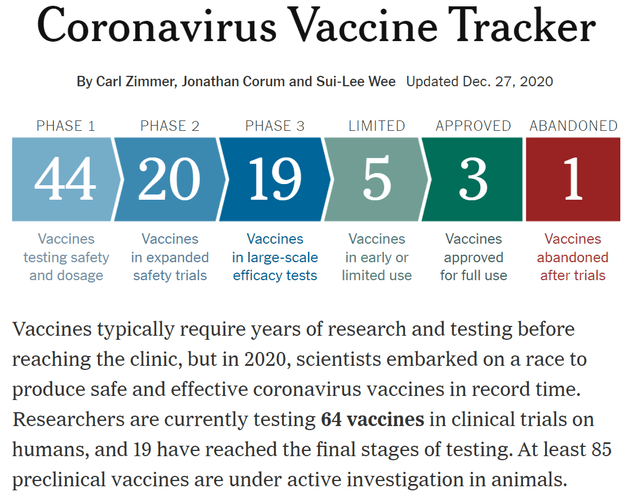 (Source: NYT)
149 total vaccines in development
64 in human trials
3 already approved (2 approved in the US and Europe)
AstraZeneca's vaccine is expected to be approved in the UK in the next week.
JNJ's one-shot vaccine, the first single-dose vaccine, is expected to be approved in February.
Continue Reading at Dividend Sensei