Inflation is on a lot of people's minds right now, and that's understandable.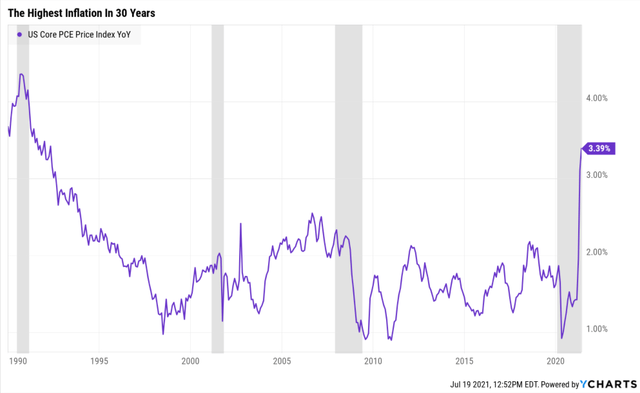 Based on core PCE, the Fed's favorite inflation metric, we're now seeing the highest inflation in 30 years.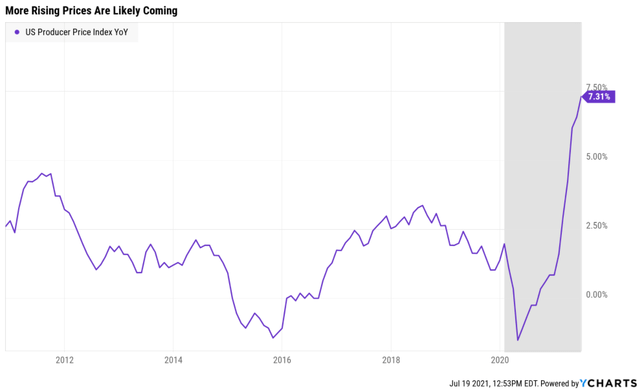 Producer prices are up even more, potentially indicating that rising prices have yet to peak as the economy reopens.
Here are the basic facts you need to know about inflation and how to protect your retirement portfolio from what's likely coming next.
Why Inflation Is At 30 Year Highs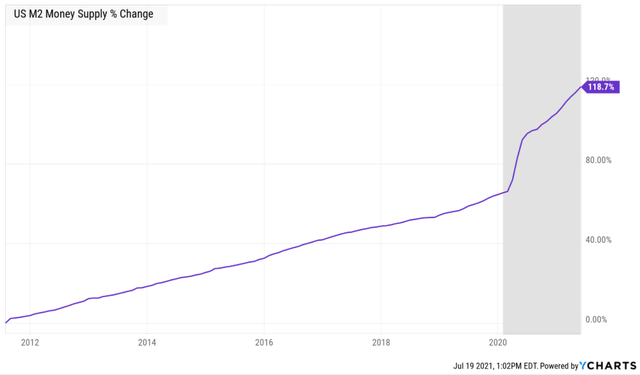 Many people think that the Fed's money printing and record stimulus during the pandemic are the main culprits for high inflation.
That's certainly one reason for rising prices, but the world is more complex than TV pundits or bumper stickers would have you believe.
The pandemic stimulus has created an estimated $2 trillion in excess savings and now that much of the US and world economies have started to reopen, there is a lot of pent-up demand.
For example, used car prices are up over 30% in the past year. Some rental cars are now fetching $700…per day.
But this brings us to the biggest reason for fast-rising inflation, global supply chain disruption.
Let's use the used car market and rental cars as examples.
Early in the pandemic car rental firms were desperate for cash ahead of what many economists feared was another Great Depression.
Fleets were sold off, and automakers shut down factories due to the pandemic. Today's cars average 5 computers each and that requires a lot of computer chips.
Automakers canceled most of their chip orders expecting auto demand would fall off a cliff as occurs in most recessions.
Instead, stimulus + people moving to the suburbs and fearing to use public transit quickly resulted in record new car demand.