In part one of this series, we looked at why the potential collapse of Evergrande was roiling China's stock market, and causing concerns among global investors about a potential "Lehman moment".
Now let's take a look at what's likely to actually happen, and what it probably means for your portfolio.
Fact 3: What's Likely To Actually Happen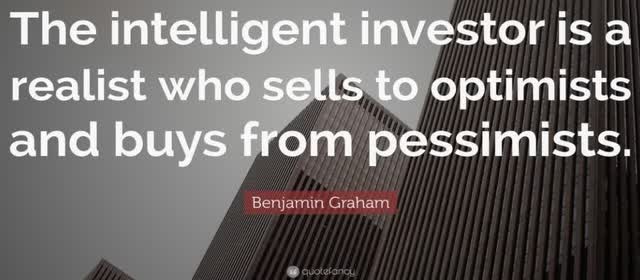 It's important to understand the difference between long-tail risks like an Evergrande contagion turning into another global financial crisis, and the most likely outcome, which is far less dramatic.
The government is likely to step in due to how important Evergrande is, according to analysts.

"Evergrande is such an important real estate developer, and it would be a strong signal if anything happened to it," said Dan Wang, an economist at Hang Seng Bank. "I believe there will be some supporting measures from the central government, or even the central bank, trying to bail out Evergrande."
China is well aware that bailing out large financial companies creates moral hazard because it could lead to even more speculation in the future.
The most likely endgame is now a managed restructuring in which other developers take over Evergrande's uncompleted projects in exchange for a share of its land bank," Williams of Capital Economics said in a note last week." – CNBC
AllianceBernstein puts the size of Evergrande in context.
Despite Evergrande's size – we all know it is the largest developer in China, probably the largest in the world – [it] still accounts for only 4% and now it's even less of the total annual sales market," Zeng said. "The debt, particularly the onshore debt, is well collateralized." – CNBC
Similarly, Capital Economics senior economist Simon MacAdam doesn't think this is actually a Lehman moment.
On its own, a managed default or even messy collapse of Evergrande would have little global impact beyond some market turbulence," MacAdam said in a note Thursday.

"Even if it were the first of many property developers to go bust in China, we suspect it would take a policy misstep for this to cause a sharp slowdown in its economy." – CNBC
In other words, the difference between Lehman and Evergrande is that Lehman owned a lot of worthless assets, specifically derivatives. Evergrande owns hundreds of acres of prime real estate that can be used in a managed default.
No that won't likely save investors in the stock, which is likely headed to zero. But it should prevent this from becoming a cascading failure that torpedos China's economy, and then spread to the rest of Asia and even global banks.