It's been an incredible decade for stocks.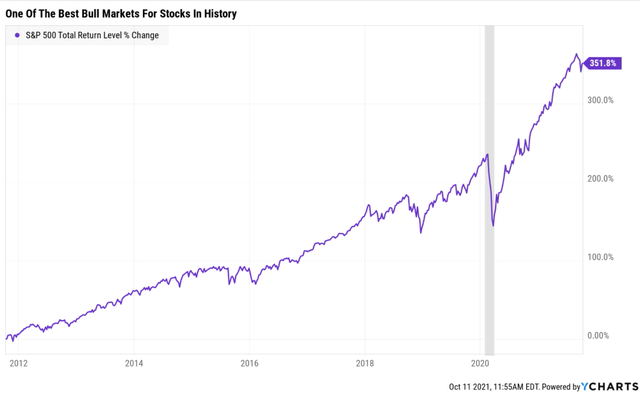 The S&P 500 is up over 350% in the last decade, and even more if measured from 2009's lows.
Naturally, many investors are both giddy and afraid of such incredible returns, 16% CAGR for the past 12 years. That's about double the market's historical returns and has stretched valuations to levels that have most analysts expecting very modest returns for the next five years.
S&P 500 2026 Consensus Total Return Potential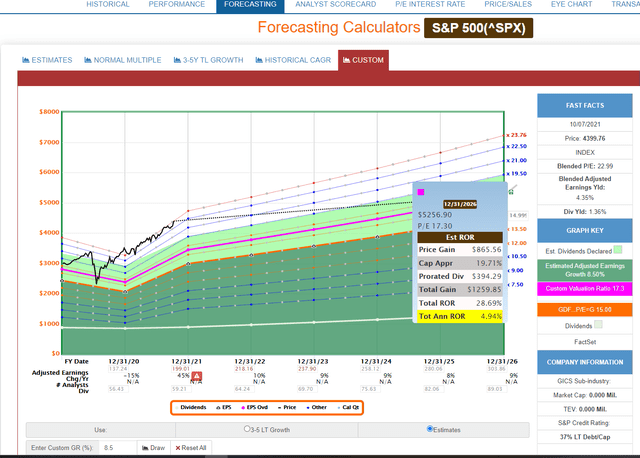 (Source: FAST Graphs, FactSet Research)
5% annual returns are far from catastrophic, but they are 1/3rd what investors have enjoyed for the last decade.
But these are just the consensus forecasts, and some blue-chip analysts are expecting a potential lost decade for stocks.
Here are four facts you need to know about why market returns could suck for the next decade, and most importantly how you can safely avoid the kind of poor returns that can sink your rich retirement dreams.
Fact One: The Most Bearish Main Stream Analyst Forecasts
Moody's is one of the 16 most accurate economist teams in the world according to MarketWatch, and its forecast for the next decade is rather bleak.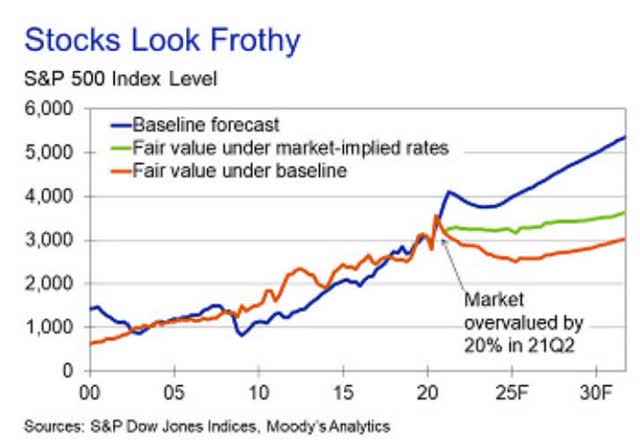 Moody's base case forecast six months ago was that stocks could post negative returns for the next decade.
That's largely due to Moody's base-case forecast for long-term interest rates hitting 4.3% on the 10-year yield by 2030.